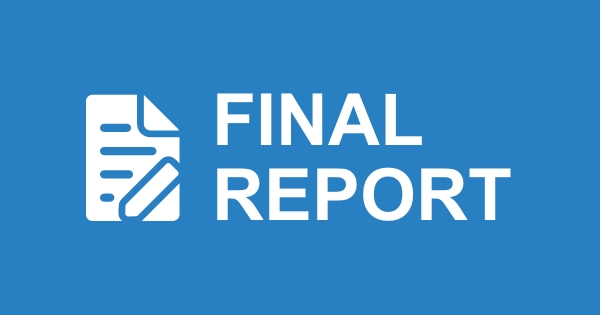 The final reports are ready, please read our resolutions! You can find the resolutions for the WMO committee in this link.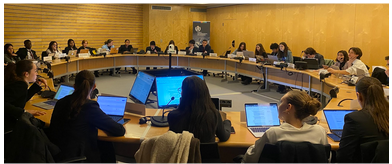 A better quality of life in a world that is urbanizing UN habitat is a committee in the United Nations program who wants to create...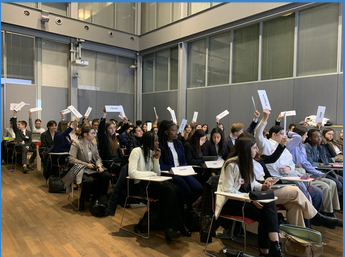 In the biotech campus, the committee debate of the FAO took place, led by the presidents Mariana FARINHA ARAUJO and Alice COLOMBO FIRST DAY :...
Secretary General : 
Juliane Zeeb
Deputy Secretary General in charge of chairs : 
Diane Ouillon
Deputy Secretary General in charge of delegates :
Nathan Hugou
Head of Admins : 
Lina Bensada
Head of the Intercultural Project : 
Louis Ragot
Head of Press : 
Eléa Anquez
Head of Interpretation : 
Téo Guez
Head of Translation : 
Victor Ammari
Our conference will be hosted by 3 venues (walkable distance)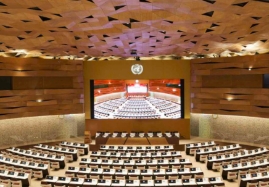 The United Nations office in Geneva for the opening  ceremony.
Palais des Nations
1211 Geneva 1211, Switzerland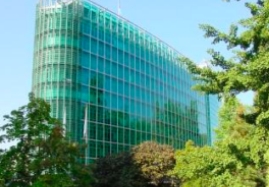 The World Meteorological Organization for 4 committees
7bis, avenue de la Paix
1211 Geneva, Switzerland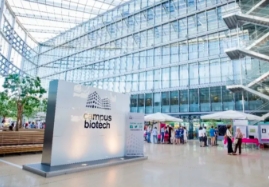 The Campus Biotech (Geneva University) for 3 committees.
Chem. des Mines 9
1202 Geneva, Switzerland
FAO (debates at Campus Biotech in French Only)
Chairs : Mariana FARINHA ARAUJO (marianafarinha6@gmail.com) Alice COLOMBO (alix0205@icloud.com)
UN WATER (debates in English and French at the World Meteorological Organization)
Chairs :  Raphaëlle HOLROYD (raphaelle.holroyd@gmail.com), Eléonore HASLER (eleonore@hasler.fr).
WMO (debates in English and French at the World Meteorological Organization)
Présidentes :  Emma CHIABRERA (chiabrera.emma@gmail.com), Leane CREMMER (leane.cremmer@gmail.com)
UN Oceans (debates in English and French at the World Meteorological Organization)
Chairs :  Camille LEVEQUE (cam7leveque@gmail.com), Timothée POULARD (poulardt016@gmail.com),  Lyne AL MOUKHTAR (lyne.almoukhtar.24@gmail.com)
UN Habitat (debates in English, French and Spanish at the World Meteorological Organization)
Chairs: Marina PEREZ BARRERA (marinapb06@gmail.com), Louis ARNOULT COSTAFREDA (louis.arnoult@eleve.lfb.es)
Digital committee (debates in English only at Campus Biotech)
Chairs : Andres VIANA OPORTO (avianaoporto@gmail.com), Norah Moye OUEDRAOGO (moye.ouedraogo@gmail.com), Cherine ABD EL ALL (cherineabdelall@gmail.com)
Security Council (debates in English only at Campus Biotech)
Chairs : Jérémie DE LA FUENTE (jeremiedlf@gmail.com),  Noor FAKHRULDDIN MANIL (nooramore@gmail.com)
Wednesday 11th January
Thursday 12th January
Friday 13th January
Wednesday 11th January
8.30: security check at the UN
10.00: opening ceremony room XIX at Palais des Nations, Geneva
12.00-2.00: staggered lunch at United Nations Office of Geneva (cafeteria)
2.00-5.30 debates in committees (World Meteorological Organization (WMO) & Campus Biotech)
Thursday 12th January
Friday 13th January
36 schools from 20 countries will participate to FerMUN 2023 :
AUSTRALIA
Linuwel School Ltd.
St Aidan's Anglican Girls' School
The King's School
BENIN
Lycée Montaigne de Cotonou
COSTA RICA
Costa Rica Model UN
COTE D'IVOIRE
Lycée international Jean Mermoz, Abidjan
DENMARK
Lycée Prins Henrik
FRANCE
Externat Notre Dame, Grenoble
Institut Fénelon, Grasse
Institution Notre Dame, Valence
Institution Saint-Paul, St Etienne
Lycée International, Ferney-Voltaire
Lycée la Présentation de Marie, St Julien en Genevois
Lycée Saint Louis Villa Pia, Bayonne
Ombrosa Lycée Multilingue , Calueir et Cuire
Lycée Pierre Termier, Grenoble
Lycée ND des Victoires, Voiron
Lycée Massillon, Clermont -Ferrand
Lycée Vaugelas, Chambéry
Lycée de Bellevue France-Martinique
GREECE
Ecole Greco-Française Kalamari
ITALY
Liceo Tito Lucrezio Caro
KENYA
Munithu Girls Secondary School
KUWAIT
American International School of Kuwait
LITUANIA
Lycée International français Vilnius
MOROCCO
Lycée Victor Hugo
MONACO
International school of Monaco
NEW ZEALANDE
St Peter's Cambridge
Woodford House
QATAR
Lycée français Bonaparte
RWANDA
Green Hills Academy
SPAIN
Escola Pia Sarrià-Calassanç
Lycée français de Barcelone
SWITZERLAND
Liceo Pareto Mies
TURKEY
Lycée Saint-Joseph Istanbul
UNITED KINGDOM
Lycee francais Charles de Gaulle, Londres