What is FerMUN?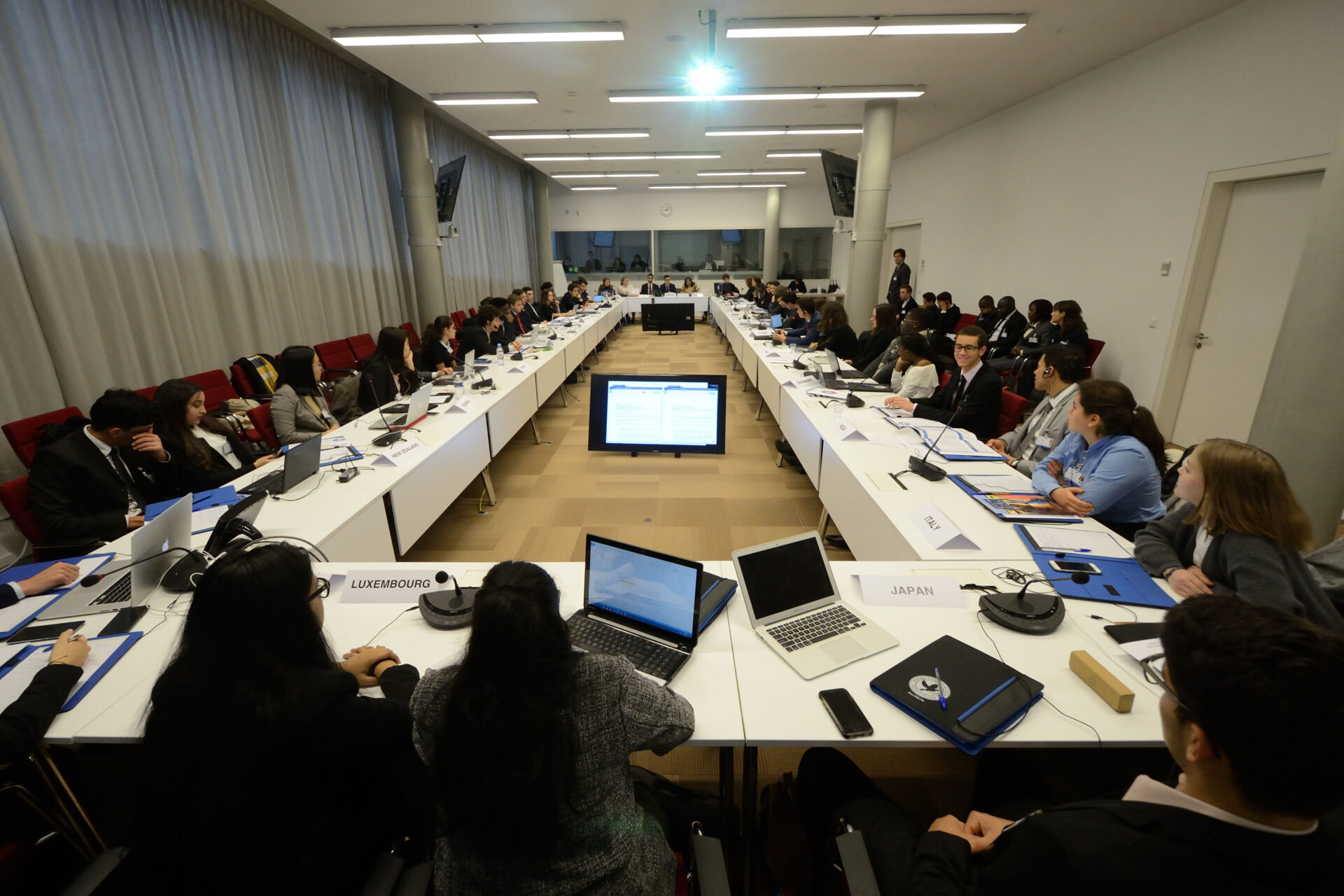 FerMUN, short for Ferney-Voltaire Model United Nations, is an annual 3-day high school MUN conference, organized by students of the Lycée International de Ferney-Voltaire. It has been generously hosted in diverse International Organizations in the nearby city of Geneva, Switzerland: the UN, CERN, WTO, ITU, and in recent years, at WIPO.
For its 9th edition, during January 16th-18th 2019, our conference will welcome more than 600 high school students from countries all over the globe. In 2018, 45 schools originating from 23 different countries participated in FerMUN: an extended list can be found here… we can only hope to be able to welcome even more students in the years to come!
FerMUN has considerably grown, despite its relatively recent creation: we are proud to be able to confidently say that we are one of the only, if not the only fully bilingual high school MUN conference in the world. As such, FerMUN, in addition to being yet another MUN, is unique in the exchanges made possible by breaking the language barrier between English and French-speaking students. (Read more on our page Bilingualism…)
We're all looking forward to seeing you on the 16th of January at FerMUN 2019!