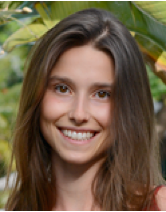 INTERVIEW Maïlis Fontani, a 1ère S student and chair of the WIPO 4 committee at Fermun 2017, shares with us her expectations for the conferences.
Did you take part in Fermun 2016? If so, what position did you have and what experience did it bring you? I was an "admin" during that conference, which allowed me to observe: I know what to expect from Fermun 2017.
Why did you choose to be a chair? I chose this position because I enjoy responsibility and facing up to challenges. I'll learn how to manage new difficulties. I'm also going to Harlem as a delegate and I'm really excited about that too.
Which committee did you choose to chair? I didn't really choose but I'm in WIPO 4 which is about health, a subject at the heart of study by other organisations such as WHO, WIPO and WTO. I really like the link between health and intellectual property and I'm focusing on how to provide broad access to healthcare while respecting the ownership rights of medical researchers. It's a compelling paradox as disadvantaged people accessing healthcare can rarely pay for research. Other committees would've also interested me, such as the one centred one the rights of aboriginal peoples or the one on "Green technologies".
Are you anxious about Fermun 2017? For the time being, not really, but maybe stress will come later. With Lucie, the other chair, we're trying to make sure all the delegates are ready to make sure the conference goes smoothly.
Are you in contact with the foreign chairs on your committee? Well, there are only three chairs on my committee, of which two are from Ferney (Me, and Lucie, a Terminale) and a student from the French lycée in Madrid, Marcus. We've created a Facebook group to get to know each other. He's very invested and has nearly finished his report. He's working on the protection of patient data, while Lucie is preparing the thematic on medical counterfeiting. We're a super team!
Are the delegates in your committee coming to you for advice a lot? No, generally speaking the delegates have been very independent while writing their TPG and they've not really asked many questions yet.
Are you happy with the quality of their TPG? Yes, they're really very thorough, and the delegates have worked very seriously on them, even if there wasn't any competition for each country as everyone wanted a different position. You can tell they've spent time on it and that's a really great feeling. The Board have now attributed all the nations.
Finally, what are your expectations for Fermun 2017? I think it's going to be a great conference like last year's, it's really super that WIPO are hosting us. The project of bringing people from Kenya is really brilliant and I'm really happy that there'll be a party at the end of the conference. On top of that, I'm relieved that I've been assigned to a small committee, I think there will be a good vibe. I looking forward to discovering what resolutions we'll end up taking!
Lucille Brunel
Traduction: James Cradden