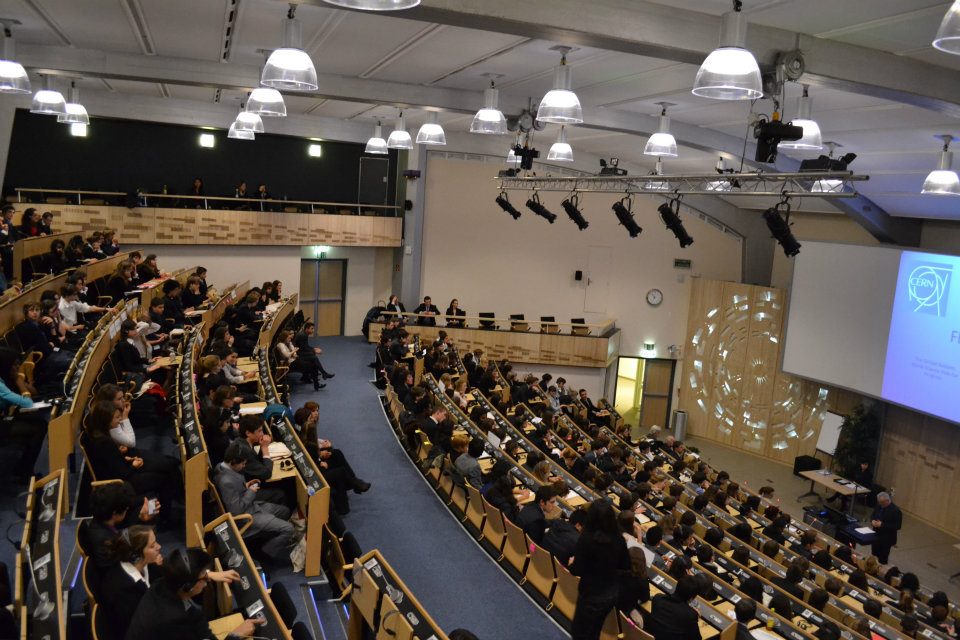 The first "FerMUN" conference was held from 20th to 22nd January 2012 in the buildings of the European Organization for Nuclear Research (CERN).
Opening and Closing Ceremonies:
The opening and the closing ceremonies took place in the prestigious CERN's Auditorium. Special guests included Prof. Rolf-Dieter Heuer, Director General of the CERN and Ambassadors from various permanent missions at UNOG.
The Conference:
FerMUN 2012 was the first fully bilingual MUN conference in French and in English with oral simultaneous interpretation and written translation.
More than 200 delegates attended this event, divided in 7 committees to discuss about different issues related to the theme: The United Nations, World Pole for Scientific Progress.
GA1: Technology
The nuclear age: A world without atomic energy, a credible scenario?
Cyber warfare national and international security.
GA2: Economic and Financial
Cyber world threats.
Finance of scientific institutions.
GA3: Social, Humanitarian and Cultural
Drugs abuse and addiction.
The Brain drain.
GA4: Political
Stem Cell research finding worldwide legislation.
The globalization of science and medical services.
HRC: Human Right Council
Euthanasia a complex legal and ethical issue.
Internet a new Human Rights challenge.
Special Committee Technologies of the future
Biotechnology.
Artificial intelligence.
World Health Organization (WHO) and Food and Agriculture Organization (FAO)
Food supplies.
Genetical Modified food.