On October 24 1945, the United Nations was created. Originally, it was only made up of 51 member states, but this number has since grown to 193 member states today. Its main intent is to maintain world peace by organising conferences to discuss various issues, whether they be ecological, economic or social.
Every Wednesday afternoon, at the Lycée International de Ferney-Voltaire, students gather, under the supervision of the MUN directors, to debate and get into the shoes of diplomats. Each student takes on a role: chair, delegate, translator or even admin and learns the rules of procedure. Together, they practise debating the same type of issues as the UN. The final goal of this work is to participate in the January mock UN conference organised by FerMUN, which lasts 3 days and involves around 600 students from different schools all over the world.
Unfortunately, this year, once again, the conference could not be held in person despite everybody's efforts. However, this was not an obstacle for  the FerMUN team who ensured  an awesome video conference took place. Indeed, everyone drew on their resources to make this conference come alive, even behind the screens.
The FerMUN 2022 conference is over, the summer holidays are close and yet everybody is working hard. Indeed, the training and preparation for the 13th edition of FerMUN are already starting, with all of us hoping that it can be held in person this year. Even if the chairs have yet to be named, the members of the Board have already been constituted and here is a little overview:
Juliane ZEEB: (Secretary General)
« I am French, American, Italian, and have lived all my life in the pays de Gex. Out of school (and MUN) I love reading anything (literally) as well as travelling and meeting people. As this year's SG, my goal is to take advantage of the end of the pandemic to promote get togethers and give you the best experience through activities, such as workshops, outings and professional speakers, who will share their inspiring experiences with us. »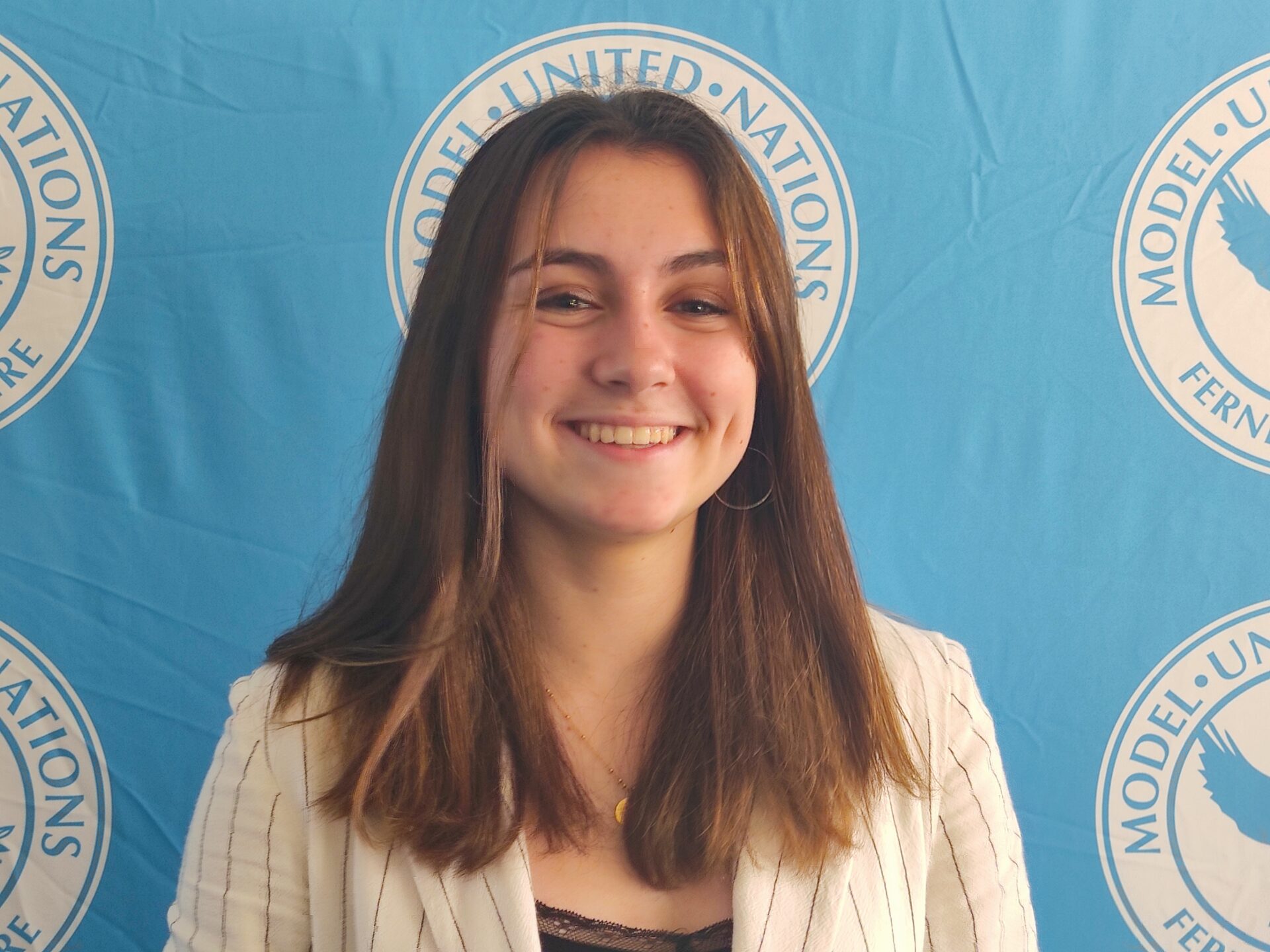 Diane OUILLON: (DSG chairs)
"I was born in Grenoble, but I feel like I've lived my whole life in the pays de Gex considering I've been living here ever since I turned 3 years old. Other than classes and MUN, I spend  most of my time fencing, travelling either for competitions or for my own pleasure. I love to discover new places! My goal for MUN this year is, for this upcoming edition of FerMUN, to help make sure the chairs are as comfortable as possible and that, in general, everybody spends a rich and rewarding year at MUN!"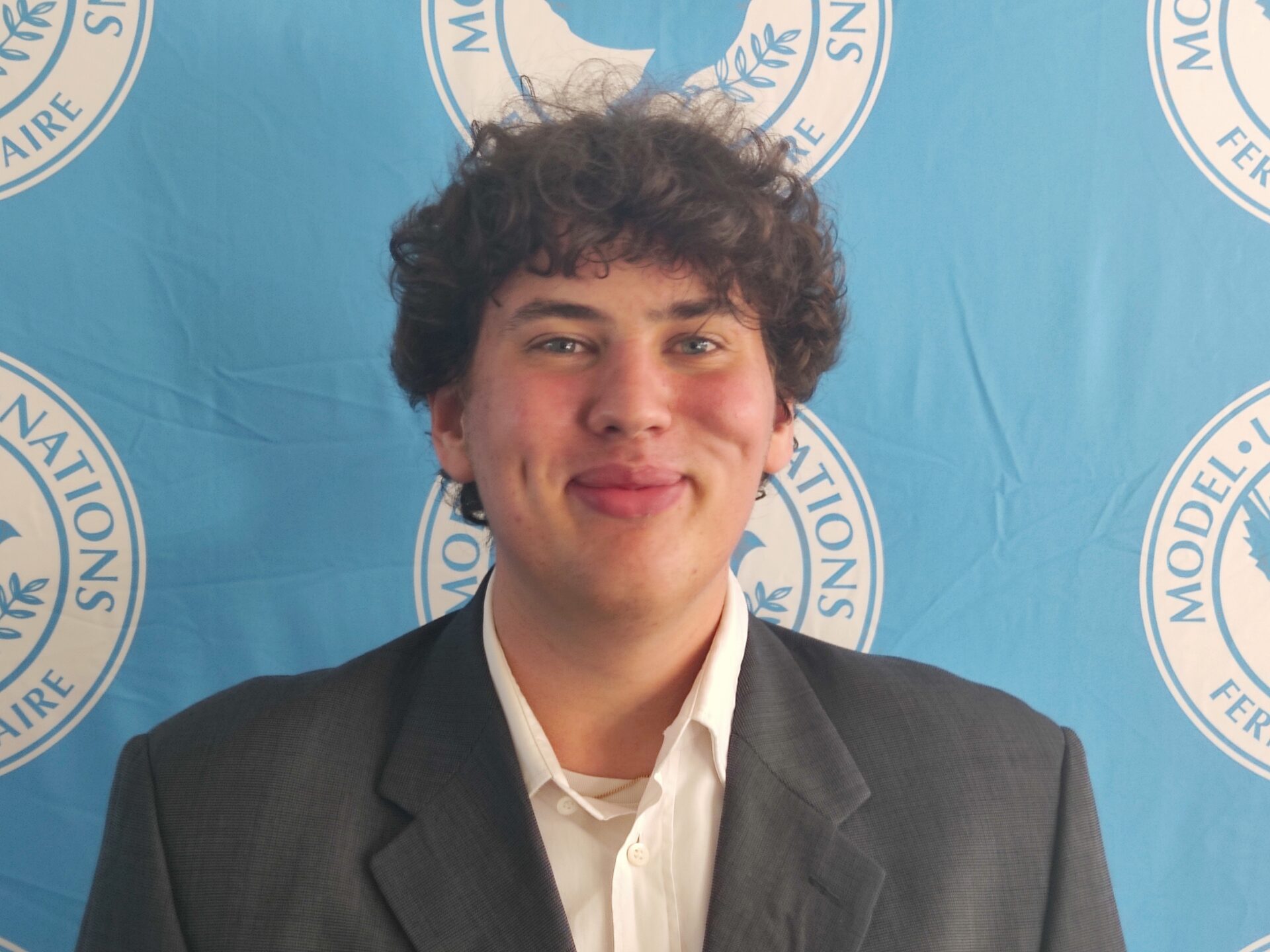 Victor AMMARI: (co-ordinator of the translators)
"I am from Alsace, originally, but have been living in the Pays de Gex for well over ten years. I am a great sports fan, especially rugby, a sport I've been playing for eleven years. I am currently finishing my training as a young fireman. I want to break the language barrier at MUN in order to allow everybody to feel comfortable during debates."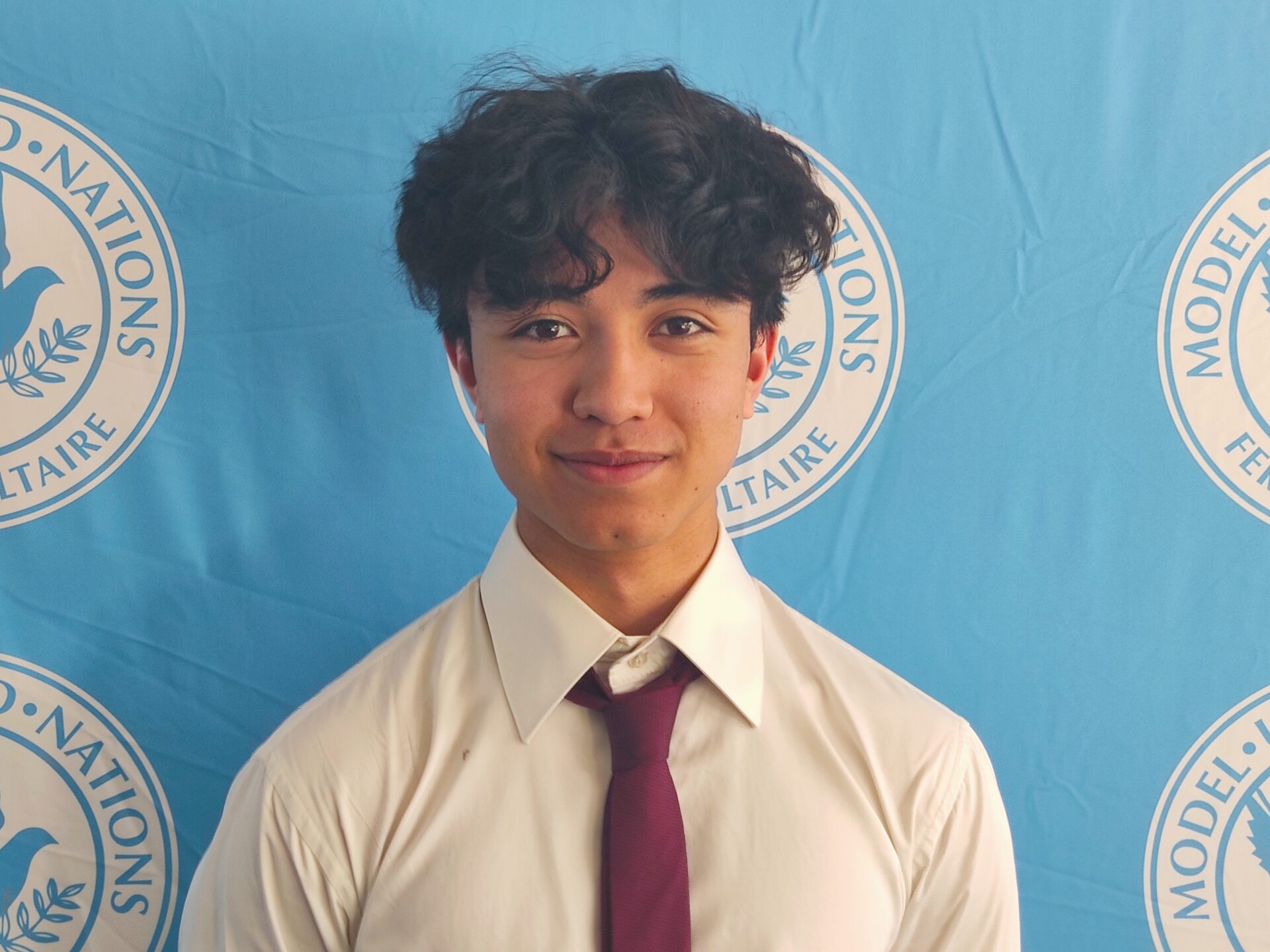 Teo GUEZ: (coordinator of the interpreters)
"I am French and Filipino and I've lived my whole life in Divonne-les-Bains, in the Pays de Gex. I am very passionate about music and cinema, as well as chess. My role for FerMUN 2023 is as coordinator of the interpreters and with the help of the entire interpretation team, we hope to offer the best bilingual and international conference to all FerMUN participants."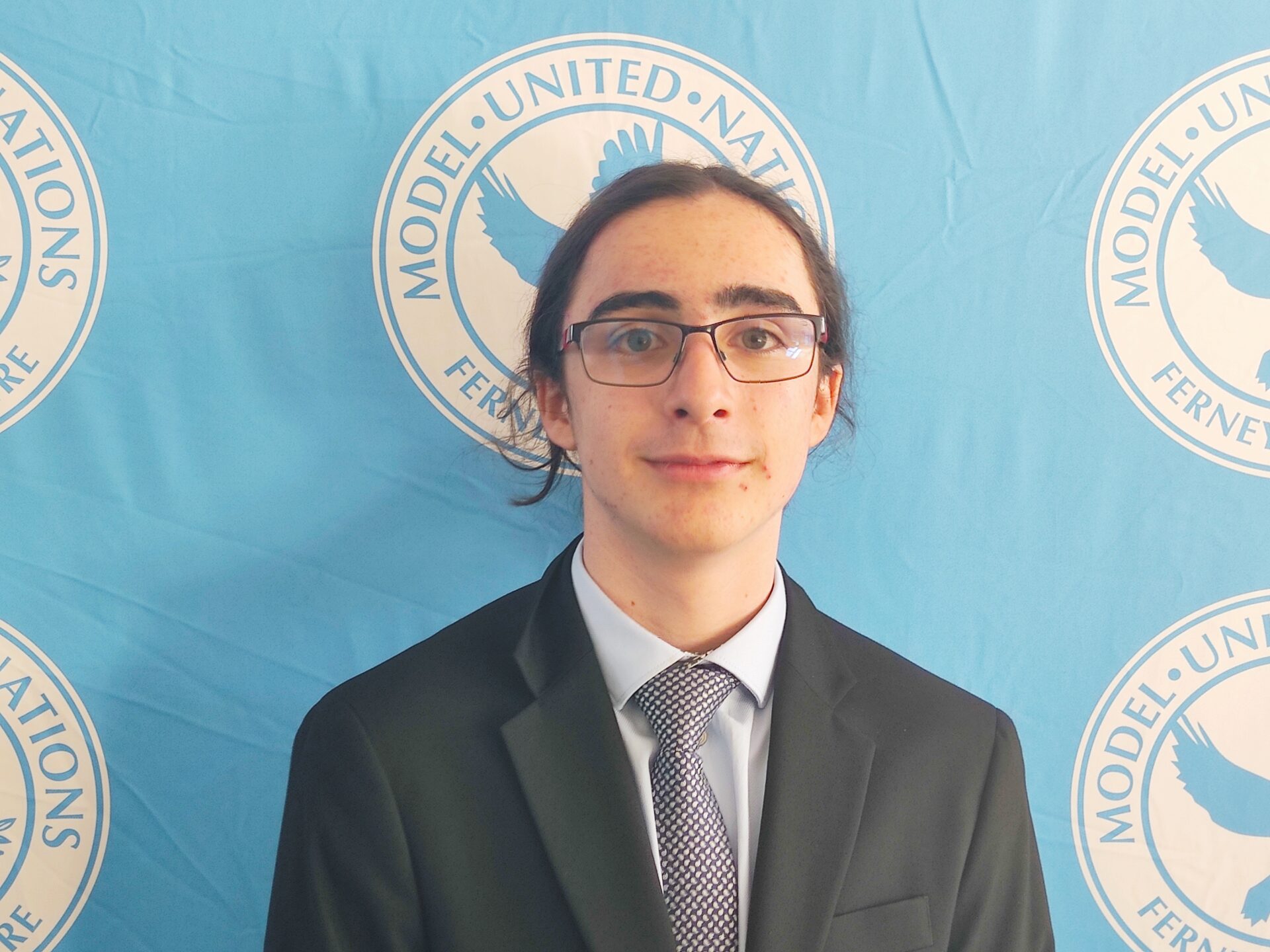 Nathan HUGOU: (DSG delegates)
"I come from the Var region but I have spent most of my life in the Pays de Gex. I particularly like films of all kinds. I hope to make your experience as a delegate at FerMUN enjoyable, no matter what your level of fluency is by helping anyone who is not yet confident."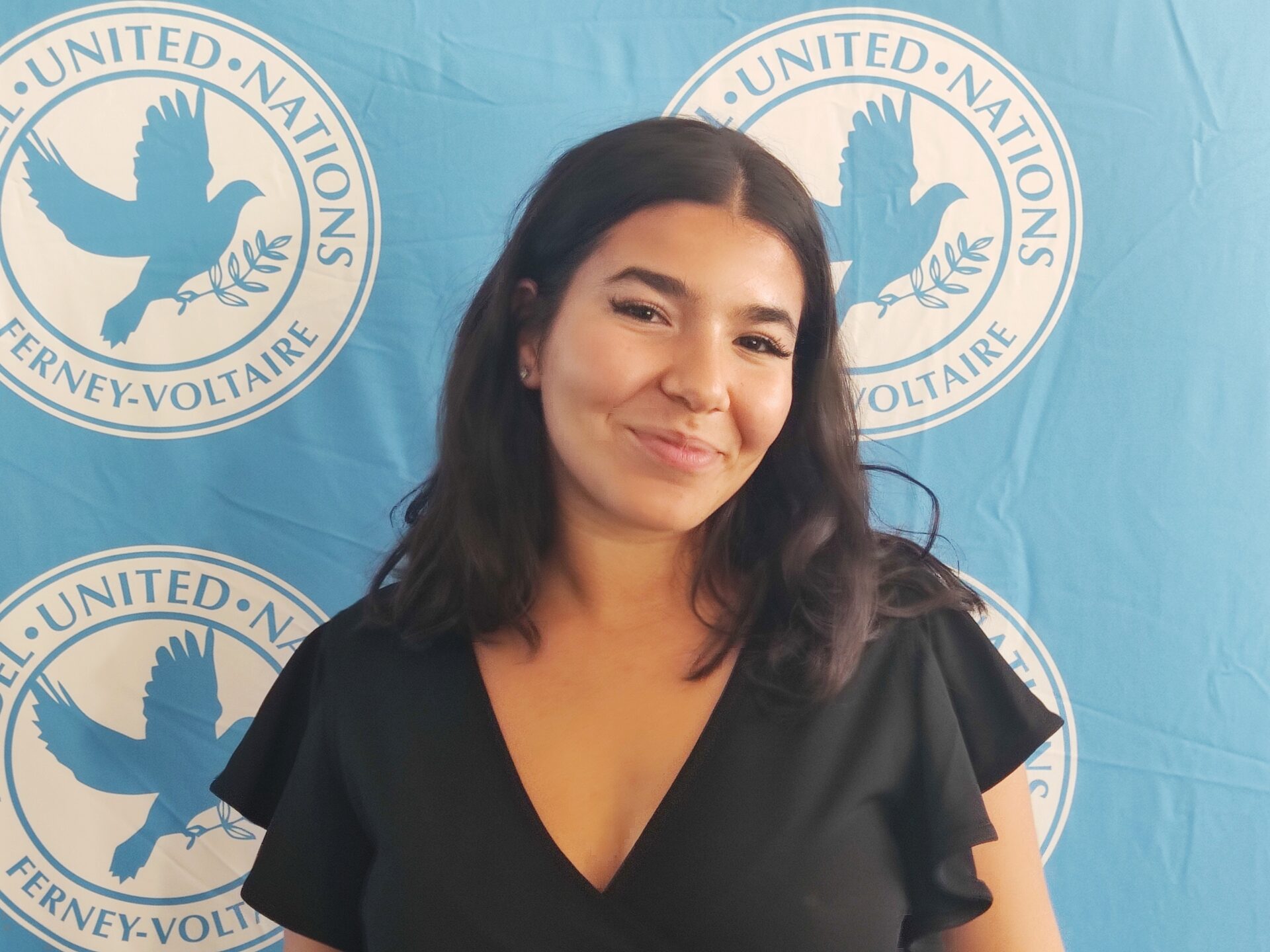 Lina BENSADA HAREK: (admin coordinator)
"I am of Algerian origin, but I was born in France. I have been passionate about fashion and creativity ever since I was a child. This year, it is with pleasure that I am in charge of the administration and the coordination of the conferences. One of my first priorities is to emphasise the role of the administrator, which is often understated."
Louis RAGOT: (coordinator of the solidarity fund and the cultural project).
"I was born in Poissy, near Paris (the same city of birth as Saint Louis) but I have been living in the Pays de Gex ever since I was 6 years old. Other than MUN and school, I love video games, geopolitics and the mountains. My role this year is to raise funds so that everyone can attend the conference. I am also in charge of facilitating exchanges with the foreign students, to make them our friends, to make it all worthwhile!"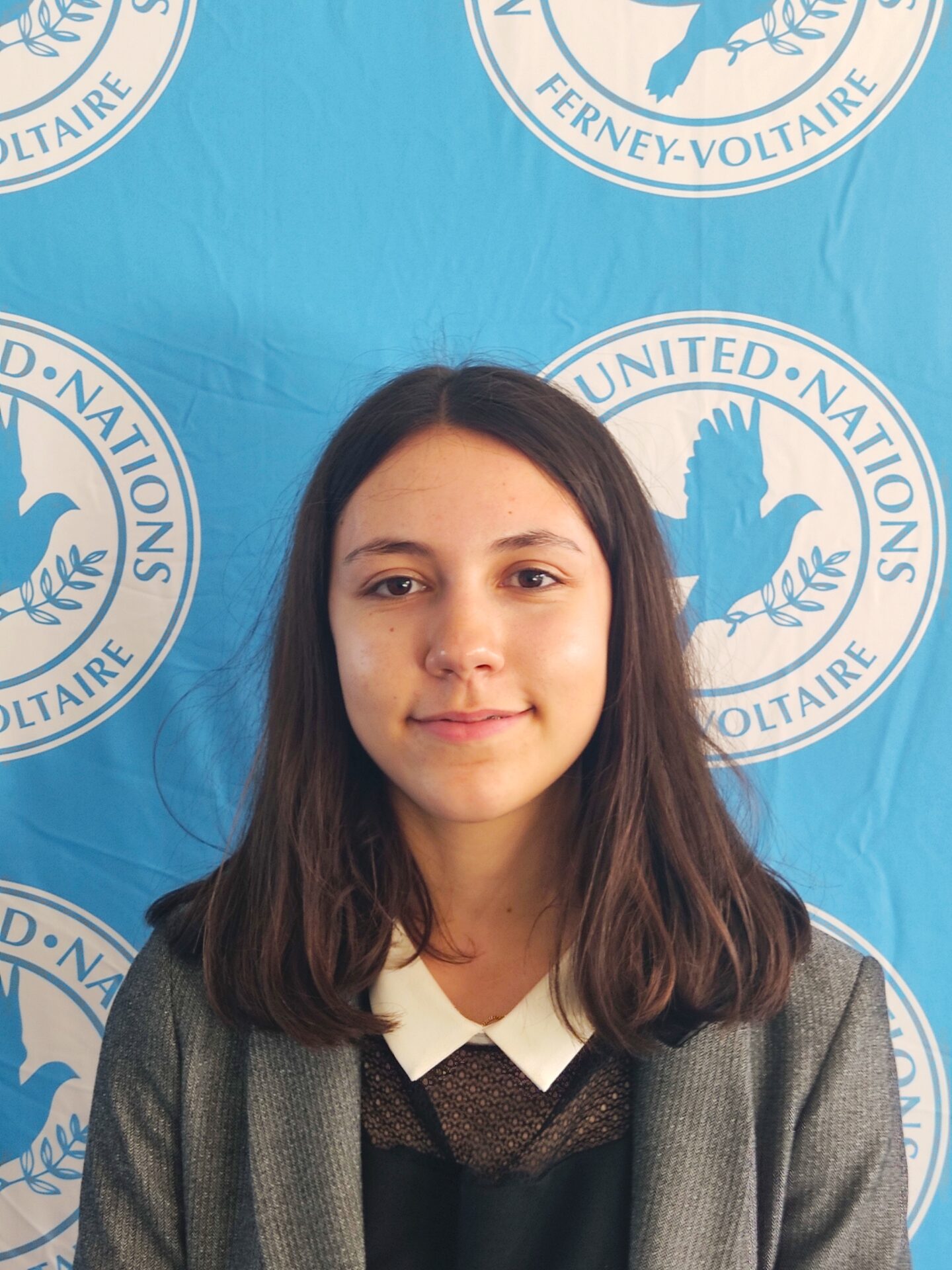 Eléa ANQUEZ: (in charge of press and communication)
"I am originally from Boulogne sur mer, where the first French fishing port is located, in the Hauts de France region. I am passionate about animals and have been horse riding for several years. Together with the press and communication team, I would like to emphasise and highlight the quality of the work and debate that is carried out at FerMUN every year."
Eléa Anquez